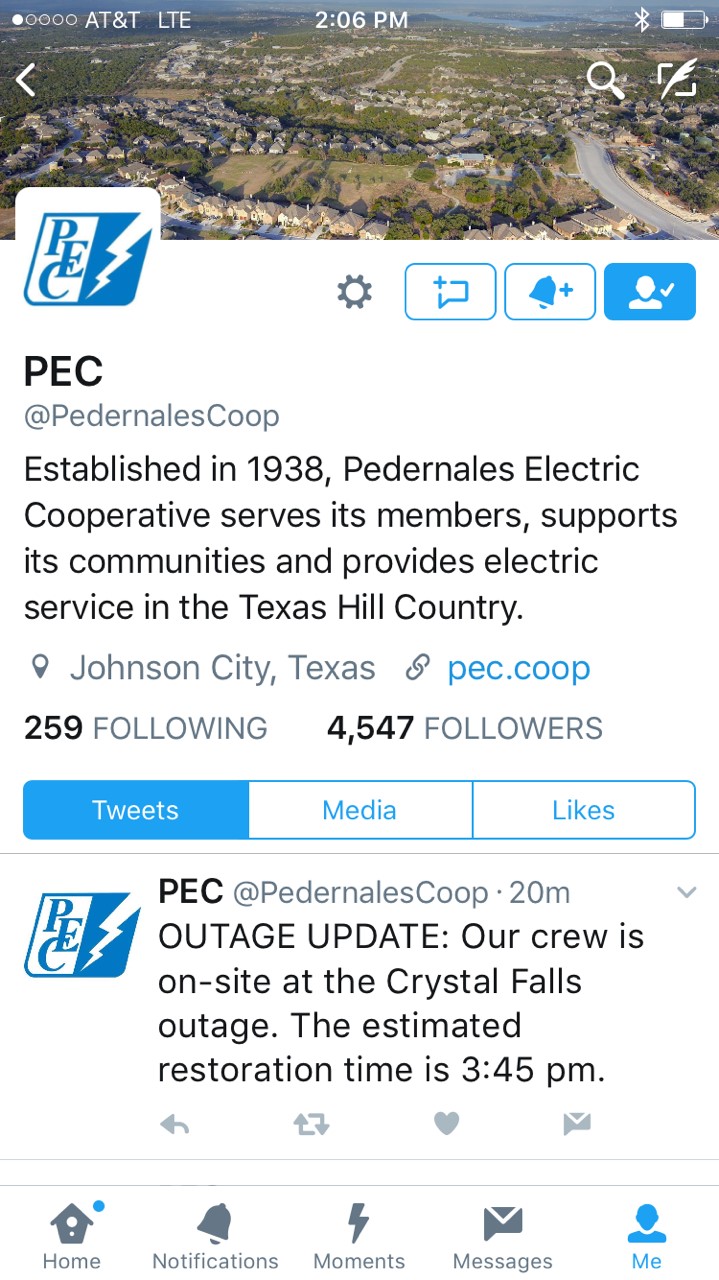 Power has been restored for many residents who experienced an outage today.  If you're new to Crystal Falls, most electric power in this area is provided by Pedernales Electric Coop.  Here's how to get in touch.
Report an outage
When you experience an outage, contact PEC to report that power is out for your address.  Visit their website or call 1-888-883-3379.
View current outages
To monitor outages and find the ETA for power restoration, visit https://outages.pec.coop/
Get updates on social media
While the PEC website is the official source for outage information, their social channels sometimes provide more detailed commentary.  Check out their posts on Twitter (@PedernalesCoop) and Facebook (PedernalesCoop) to watch for any additional info.